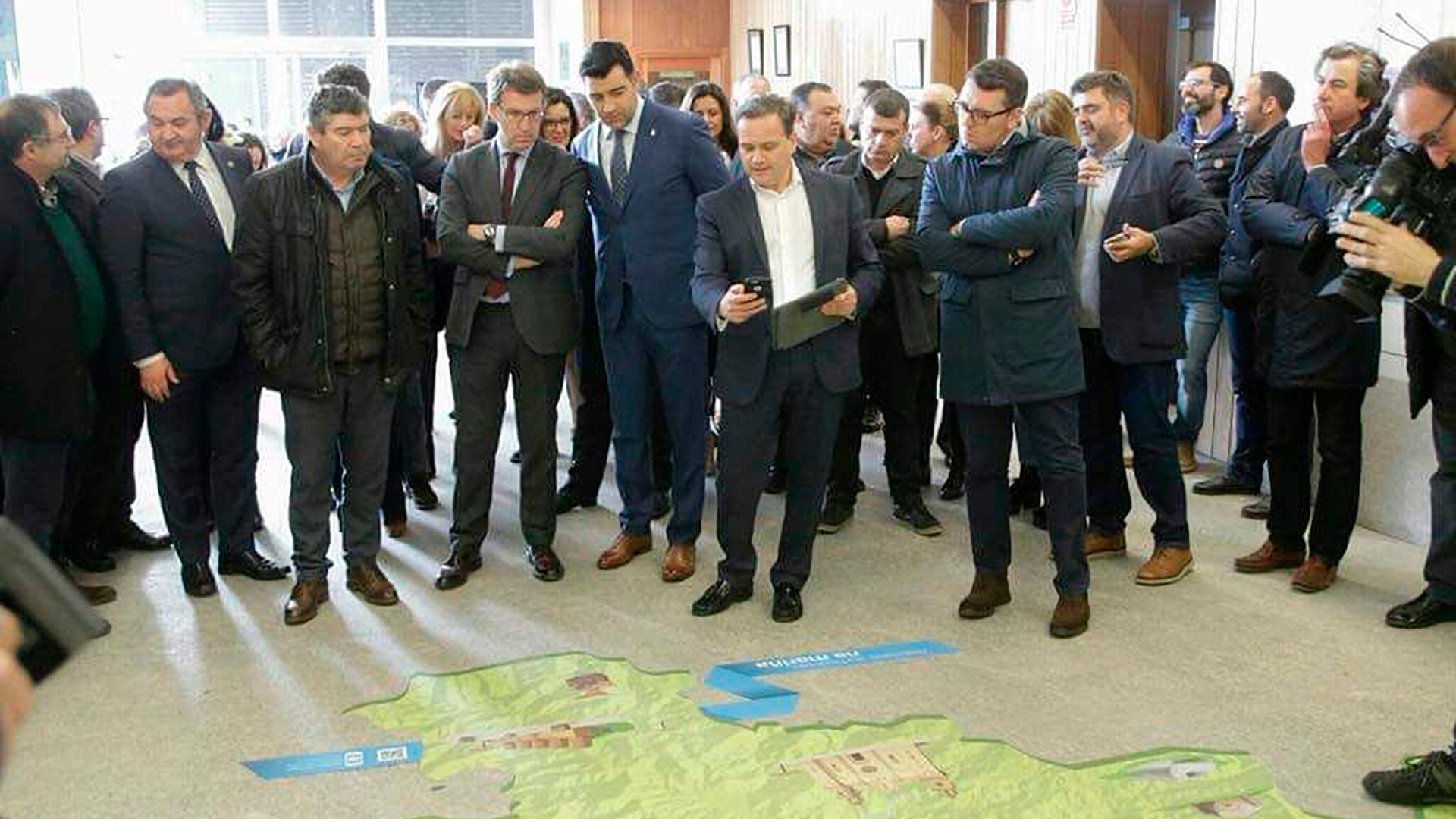 A Mariña Virtual is a strategic project for the tourism of the region of A Mariña with a planning thought for obtaining a result that promotes tourism, involves all the tourism actors of the region and improves the economy of all those involved in the sector through advanced augmented reality technologies, 3D montages, immersive video and virtual reality.
The inauguration ceremony of the project took place on March 5, in Foz. Xunta de Galicia President, D. Alberto Núñez Feijoo, Mayor of Foz, D. Javier Castiñeira and the President of the Mancomunidad de la Mariña lucense D. Alfredo LLano took part in the ceremony. They pointed that this new initiative highlights the commitment with the 16 municipalities of A Mariña and the importance of having unique projects for their 100,000 inhabitants and Galicia's commitment to technology as a gateway to quality tourism.
A Mariña Virtual will have a permanent installation open to the public at the CENIMA in Foz.