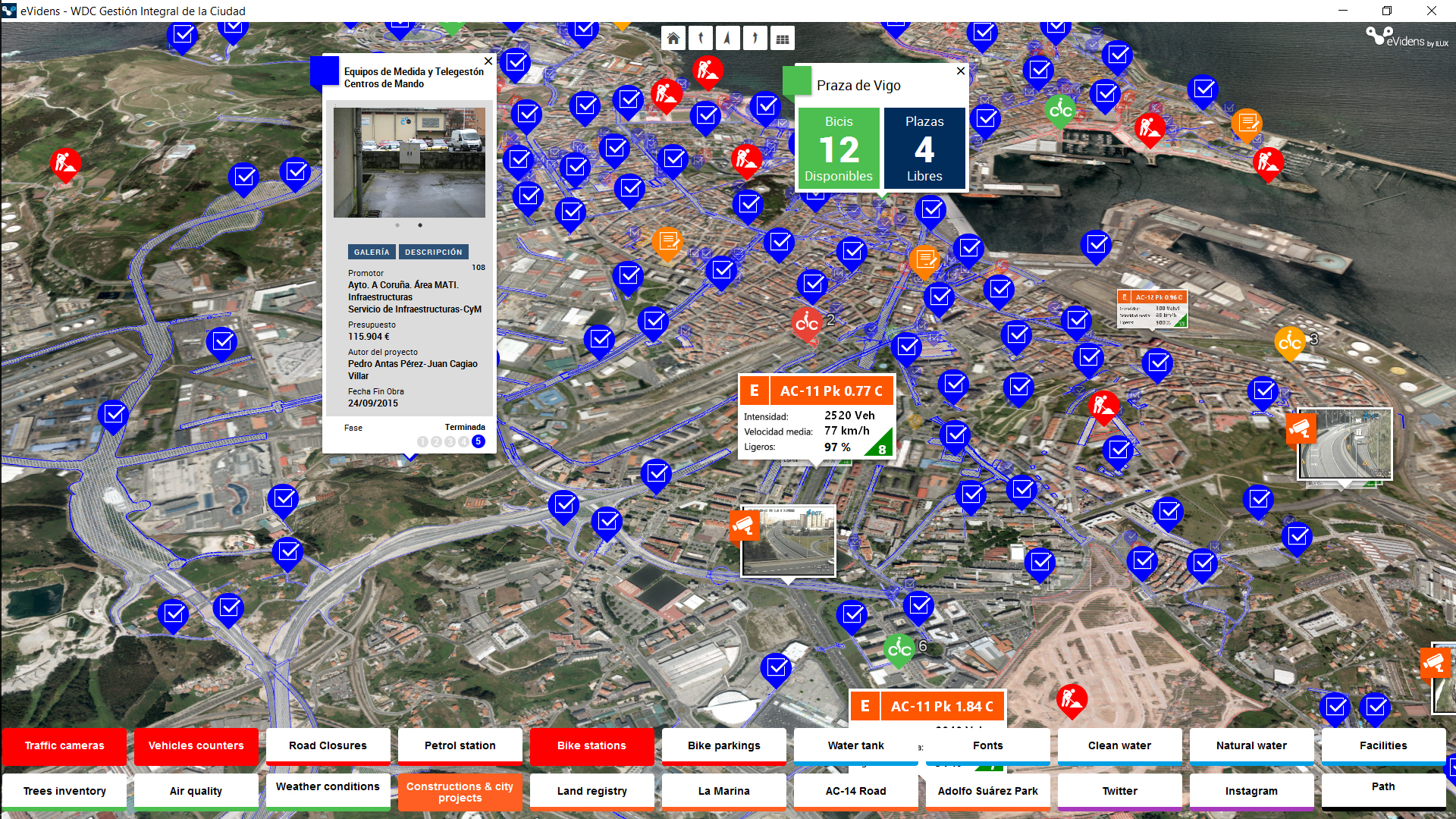 Coruña Smart City, smart city project where eVidens is integrated as advanced visualization platform, has been selected as 'Best Practice International' in the Smart City Index EY report that evaluates the level of innovation in cities.
The report has highlighted the different Coruña Smart City applications including, among others, water cycle systems for management and monitoring, and automatic irrigation systems, management systems for tourism and leisure through mobile applications and tourist and educational pathways and smart mobility systems.
ILUX participates in the project providing the eVidens integrated vision, as advanced visualization system that can integrate all the information of the city in a single visual tool that provides a realistic view of the city and its behavior.