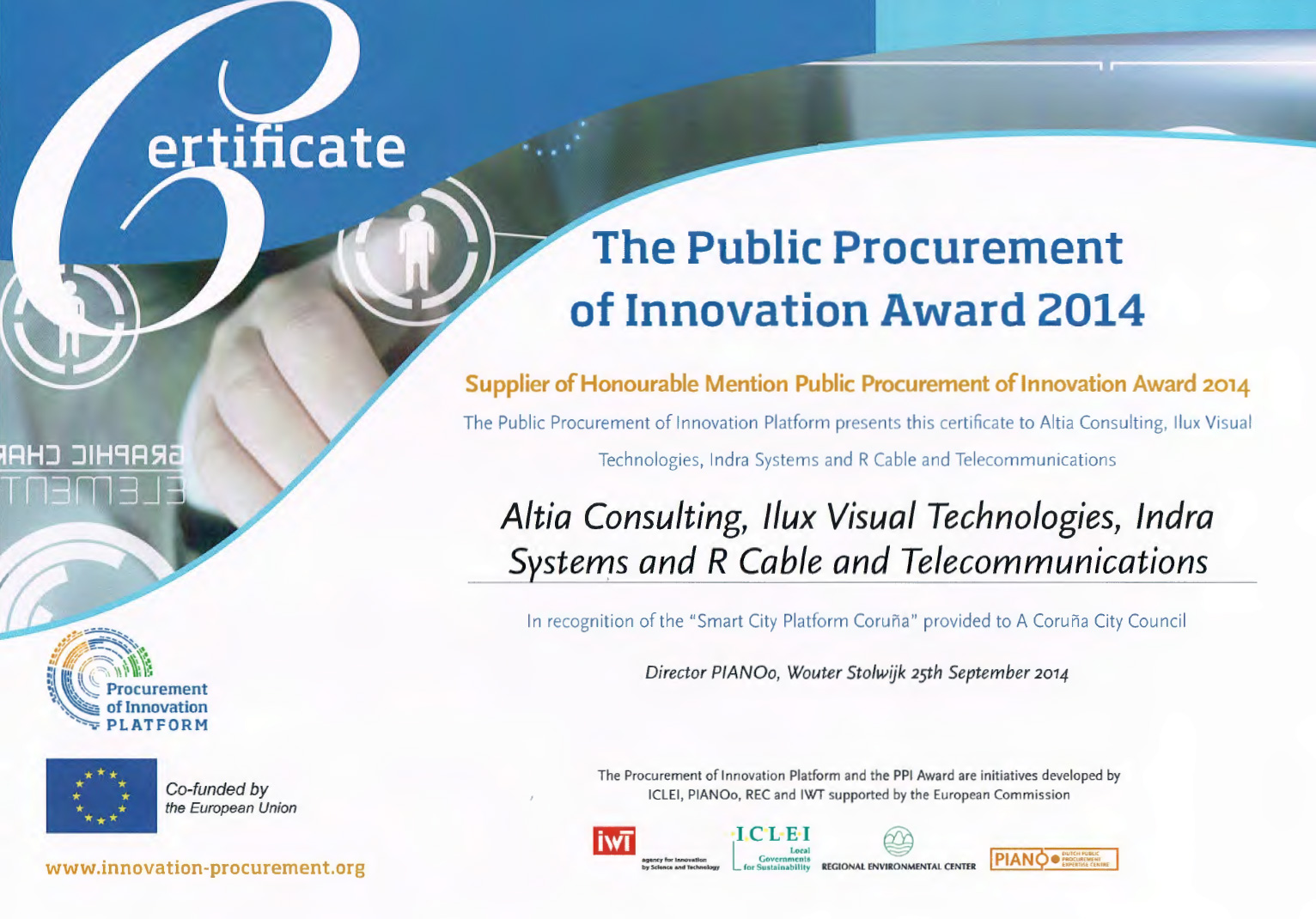 Between 18-20November, celebrates in Barcelona the International Congress of Smart Cities: Smart City Expo & World Congress 2014. ILUX repeated, once again, its experience as an event exhibitor.
During the event, ILUX, along with the companies of the "Smart City Coruña" project, will be at the Gran Via Exhibition Centre, Hall 2, Level 0, B Street, Stand 219.
During the Smart City Expo & World Congress 2014 ILUX will show its commitment to developments that promote more efficient and sustainable cities and in particular eVidens, its advanced visualization, integration and management of data associated with the territory system.
The event brings together major companies and investment companies, small businesses and entrepreneurs, opinion leaders and smart cities. All sharing the same physical space where ideas and projects for smart cities become a reality.