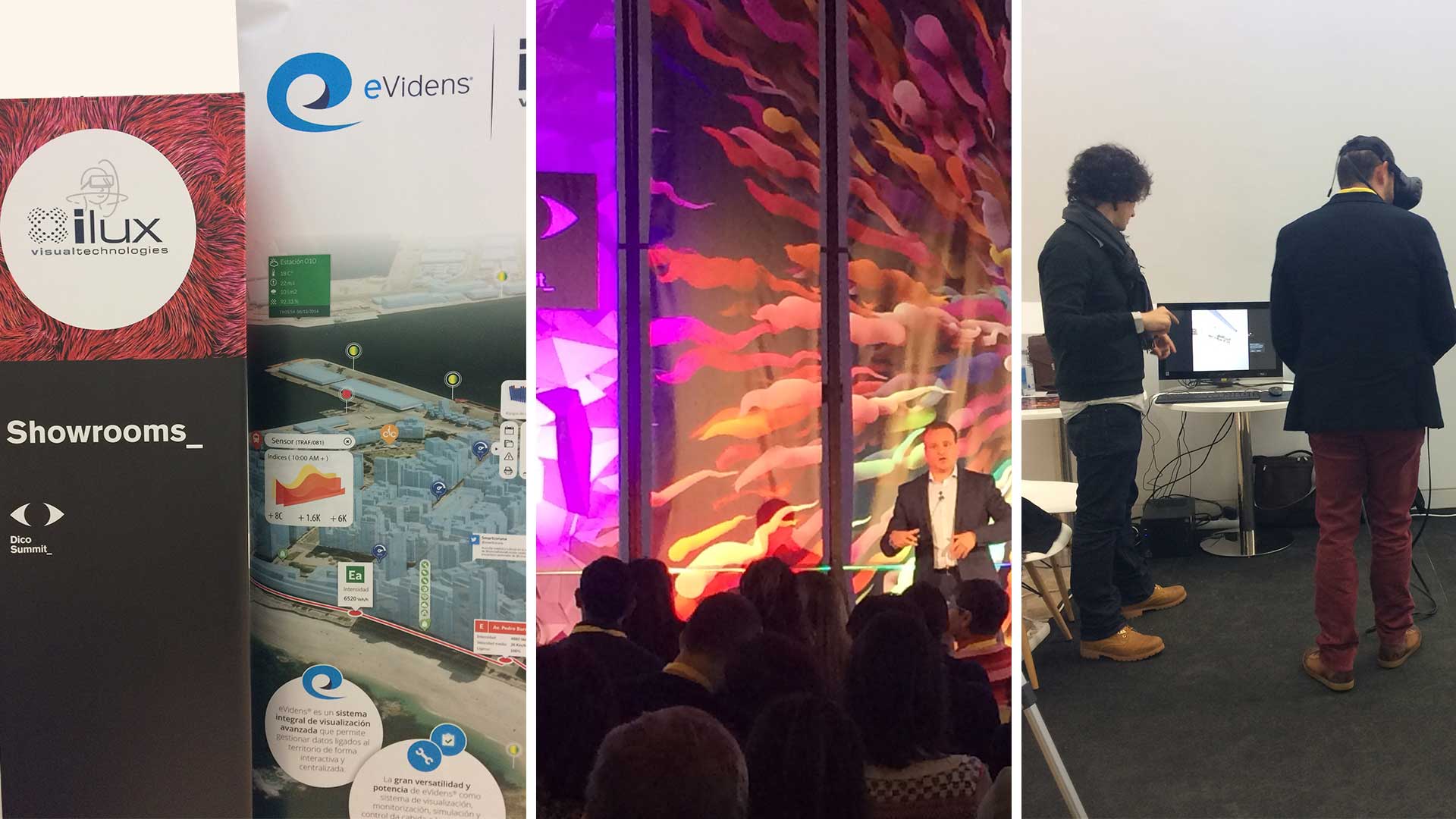 On January 24 and 25, 2017, in the Ciudad de la Cultura of Santiago de Compostela, took place DICO Summit, a space in which the audiovisual and ICT sectors have announced the latest trends in digital content for different sectors of activity. ILUX has participated in the DICO Summit presentations and showroom.
ILUX had the opportunity to be at DICO Summit, presenting its vision of the digital tourist and how it is possible that trips, culture and heritage are just a click away. In addition, ILUX participated in the showroom of the event with a space dedicated to the industrial applications of virtual reality.
DICO Summit 2017 is a showcase to see and be seen, a unique occasion to discover the latest trends in digital content, understand how it affects new business models and enhance its role in boosting different economic sectors, being a meeting point for professionals, companies working in the digital and technological economy, and students. The event highlights that digital content is essential for the economic development of any company, region or country. And it was aimed at professionals and entrepreneurs in the field of technology, representatives of sectors that are transforming the digital economy in Galicia (automobiles, ships, food, tourism, education etc.) and students who are interested in the digital world or digital economy.